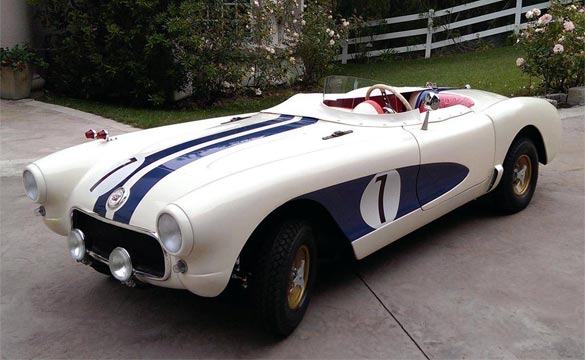 If you can't afford the real thing, this might be the next best thing.
The 1956 Chevrolet Corvette SR Prototype, also known as "The Real McCoy," hammered for a cool $2.3 million* at Mecum Auctions back in January.
Now, this 2/3 replica, manufactured by well-respected Junior Replicas of Brazil, is currently available at Hemmings classifieds for a whole lot less – just $14,900.