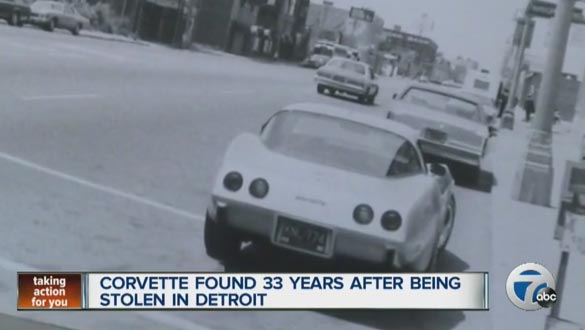 For all you unfortunate folks out there who have had their Corvettes stolen over the years, never to see your pride and joy again, don't give up hope.
You see, George Talley of Detroit, Michigan, offers up a reason to look at the glass as half full.
His 1979 Corvette was parked on Jefferson Avenue 33 years ago when someone swiped it.