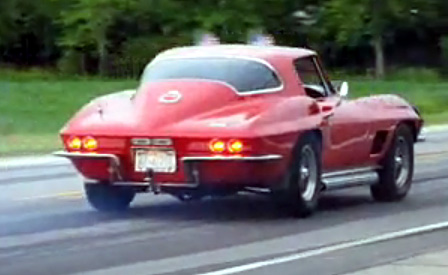 It's always fun when you see a guy riding a classic Corvette hard. In this video from last weekend's Bloomington Gold parade, the owner of this Riverside Red '67 Coupe decides to show how a real burnout is done.
From Corvette Forum Member 67-427ci:
Saturday evening we were invited to attend a picinic held by the Fox Valley Corvette Club which is quite a gathering out in the country. The parade of approximately 500 corvettes goes past the picinc site and is quite a site to see. A few volunteers are out at the road to help control traffic while more cars than I can count stop and do their best attempt at a burnout. Since there were no good C2 attempts made some old guy in a Red Coupe gave it a try.
Stones, indeed!

Source:
[email protected] Forum
Related:
[VIDEO] God Bless America: L88 Corvettes on Parade Technorati Tags:
Corvette | Vette | Chevy | Chevrolet | GM | Bloomington | Gold | parade | Burnout | Video | Show